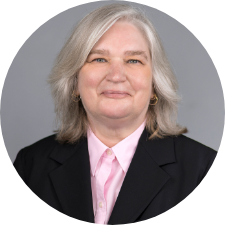 President, Richard J. Daley College
Richard J. Daley College is pleased to share our Year One Progress Report for our Five-Year Strategic Plan. This progress report presents the context and the infrastructure that was created to implement the strategic plan as well as our achievements to date. Read More
President Janine Janosky
Richard J. Daley College
"With this plan, we continue our pursuit of academic excellence and commitment to creating a supportive, inclusive, and equitable life-long learning environment."
With this plan, we continue our pursuit of academic excellence and commitment to creating a supportive, inclusive, and equitable life-long learning environment.

Mission
Richard J. Daley College empowers our diverse community to achieve their goals through innovative education and programming in a supportive, inclusive, and equitable environment for life-long learning.

Values
Diversity and Inclusion–fosters an environment where all are valued and diverse worldviews are encouraged.
Integrity–upholds the highest standards of accountability and respect through ethical leadership and college community engagement.
Life-long Learning–promotes and supports ongoing educational, personal, and professional growth.
City Colleges' tuition costs make this so much more accessible for people like me who are working less now.
Zach Cash
Current Student | Richard J Daley College
City Colleges' tuition costs make this so much more accessible for people like me who are working less now.
Zach Cash
Current Student | Richard J Daley College
Student Success Commitments
As part of the strategic planning process, key stakeholders across the college reflected on how various groups contribute to the success of Daley students. Faculty and staff engaged in conversations and identified student success commitments that will foster an inclusive environment in order to promote student success inside and outside of the classroom. In addition, students working with Daley's Student Government Association established personal commitments that contribute to meeting their personal, academic, and career goals.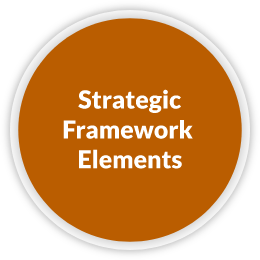 As a student enrolled in classes at Richard J. Daley College, I will make a commitment to my academic success by:
Attending class regularly, being on time, and staying until the end of class.
Participating in class actively, fulfilling class requirements outlined in the syllabus, and communicating regularly with faculty.
Communicating with faculty, accessing campus resources such as tutoring, library, wellness, etc.
Meeting at least twice each semester with my academic advisor and following established academic plan requirements.
Accessing technology on a regular basis including checking my e-mail and Brightspace.
Striving to become a global citizen by acting as a thinker, risk-taker and balanced student.
Approaching my learning with creativity, curiosity, and enthusiasm.
Being a reflective, open-minded member of my learning community and demonstrating empathy, tolerance, and respect.
Participating in student activities and serving in leadership roles in student organizations.
In order to facilitate the success of our students both in and out of the classroom, the faculty of Richard J. Daley College will strive to:
Promote student academic success and engagement in co-curricular activity to foster life-long learning.
Engage in open communication with students inside and outside of the classroom.
Provide supportive and inclusive learning environments for all students.
Identify and respond to changing student needs by utilizing the latest academic trends and pedagogies, to support our students to become competitive and successful in their future academic endeavors.
In order to establish an inclusive environment where all students have the opportunity to thrive and succeed, the staff of Richard J. Daley College will:
Assess students' needs and connect them with internally and externally available resources.
Mentor and support all students.
Create a warm and inviting environment for everyone on campus.
Strengthen communication by proactively sharing information and resources across campus.
Ensure safety and inclusion for everyone − students, faculty, staff, and administrators.
Establish a culture that celebrates success.
Promote a culture that supports wellness and self-care for everyone on campus.
Summary of Strategies
Six strategic levers form the framework for all of City Colleges' plans. They serve as guiding principles and beliefs that are fundamental to the holistic success of our plans.
FY21-23 Targets and FY20 Outcomes
City Colleges sets a range of outcomes for its goals in future years, consisting of a "target" that establishes the baseline for accountability and a "reach" that reflects its full ambition. The table below summarizes these goals for FY21-FY23. Targets for FY24 and FY25 will be finalized in FY23. All figures are rounded to the nearest whole number.
These targets were identified prior to the onset of the COVID-19 pandemic. At the time of publication, the long-term effects of COVID-19 on community college enrollment and student success are uncertain. In the short-term, it has had a significant negative effect, with all but three community colleges in Illinois seeing enrollment declines. City Colleges will continue to strive to achieve these targets, knowing that COVID-19 will have an impact throughout the life of this plan.